Want to know what to do with those plastic bags that you seem to accumulate?  Well, this blog has all the answers.
http://www.greenlivingtips.com/articles/138/1/Recycled-plastic-bag-crafts.html
It says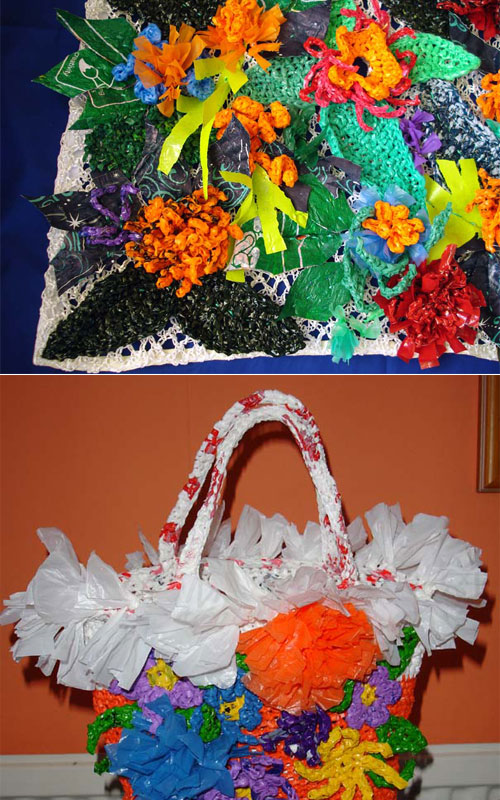 "According to some estimates, Between 500 billion and
a trillion
plastic grocery bags are used globally each year. The WorldWatch Institute states it takes 430,000 gallons of oil to produce 100 million plastic bags – so that comes to a staggering 4,300,000 gallons or 16,277,270 litres of oil to make a trillion bags."
I love the idea of making a bag out of bags and I've crocheted a few of these in the past.  What I wish I'd known is that the really thin bags don't make strong bags so next time I'll use the thicker ones.  I learnt to crochet by watching Youtube videos and if I can do it anyone can!
The next thing I want to try is weaving a back door mat – the instructions are here – http://www.thriftyfun.com/tf517076.tip.html and I think it would be a great thing to do with a small child who understood safety around plastic bags.
If you have any good ideas for reusing plastic bags we'd love to hear about them and see your pictures – just email info@naturalnursery.co.uk